Welcome to J.P.S.D.
We care about your child's dance training!    So let your child's first steps be correct and have their dance dreams come true!
Enrol now for 2019
2018 End of Year Performance
This Saturday 8 December 2.30pm and 7.30pm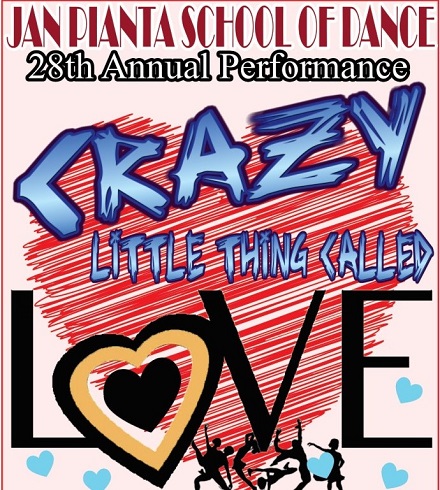 Tickets:  East Gippsland Shire or at the door on the day
https://www.trybooking.com/YUMN
_____________________________________________________________________________________
Remark from Karen Malek, Adjudicator for over 20 years, President of ATOD, Ballet Mistress at TRANSIT DANCE Melb.
'I recently spent a delightful day examining at Jan Pianta School of Dance and was thrilled with the standard of work presented.   It is so refreshing to know that East Gippsland has such a high standard of dance training available at its fingertips.   
Country Victoria has produced many fine dance artists over the last 50 years.  I travel not only throughout Australia examining and teaching, I travel the world and can safely say that the standard of teaching in Bairnsdale with Jan Pianta School of Dance is of the highest order.   
Congratulations Jan on the standard of work presented.    I am excited for your future……….'
______________________________________________________________________________________
 Lights, Camera, Action for 2018
January Events
ATOD Teacher Workshops @ TRANSIT Dance Studios  – Janis Pianta  & Chelsea Banks
Cecchetti Ballet Summer School @ Ormond University Melbourne – Matilda McInnes
TRANSIT Dance Scholarship holder for summer classes – Phoebe Allen
J.P.S.D. Open for 2018
February Events
Melbourne City Ballet Youth Company – Auditioned Dancer – Lara Bolger – Performed two roles in 'Alice in Wonderland' at Clocktower Theatre Moonee Ponds
Victorian Dance Festival held at Exhibition Buildings Melbourne – Georgia Steel, Matilda McInnes, Phoebe Allen.
Cecchetti Ballet William Carse Awards Day at Ministry of Dance Studios –  Pippa Young
Cecchetti Ballet Teachers Workshops held at Victorian Colleges of the Arts Secondary School – Janis Pianta
Lara Bolger auditioned for a role in 'Giselle' with Melbourne City Ballet Youth Company as was given a semi major role.
March Events 
Phoebe Allen auditioned and accepted in Transit Dance 'Origins Youth Dance Company'
Australian Ballet Master Classes – Amalie Wagner and Chloe Wagner
April Events
City of Sale Theatrical Dance Eisteddfod
– Most Promising 8 Y & U Dancer 2018 – Archie Wagner
– Most Promising 12 Y & U Dancer 2018 – Georgia Steel
– Aggregate Winner 14 Y & U 2018 – Lara Bolger
May Events
Lara Bolger to attend 'Victorian Young Achiever Award' Presentation Dinner in Melbourne,  where her achievements over the past 9 years at JPSD will be shared with all in attendance.
Yarram Dance Experience – Pippa Young
Pippa Young awarded 'Trophy for Most Entertaining Solo'.  Choreography by Jan Pianta.
Cecchetti Ballet Student Convention – Grade 1 to Advanced 1 – Ministry of Dance Studios Nth Melbourne
Cecchetti Ballet Noelle Aiken Awards Day – Semi Jung received a gold medal –  one of five winners awards out of 70 competitors.
Former J.P.S.D. student – Tali Young having trained with Australian Conservatoire of Classical Ballet & Patrick's Studios)  to give Commercial Jazz/Hip Hop Workshop in J.P.S.D. Studios.
June Events
Morwell Dance Eisteddfod
East Gippsland Performing Arts Eisteddfod – Forge Theatre
Phoebe Allen to perform in Transit Dance Origins Dance Company production of 'The Road Not Taken' in  Kensington
July Events
East Gippsland Dance Festival – Bairnsdale
Lara Bolger and Georgia Steel awarded 2 day class pass at TRANSIT DANCE at East Gippsland Dance Festival.
Transit Dance Winter 2 Day  Intensive  Melbourne.  Jessie Wilson attended.
Annual Teachers Cecchetti Ballet Conference – Melbourne
Master Class with Jonathan Payn – First Soloist Birmingham Ballet Company.  Georgia Steel attended and auditioned.
Georgia Steel performed at Annual Teachers Cecchetti Ballet Conference at Clock Tower Theatre Moonee Ponds.
Charissa Fermelis – Physio/Pilates Consultant will visit school for private consultants and Group Workshops. Appointments necessary.
Cecchetti Ballet Classical Ballet Examinations – Bairnsdale
August Events
Glenn Wood Tap Examinations – Bairnsdale
Shaun Harvey taking dance classes in Bali.
September Events
ATOD Hip Hop, Jazz and Musical Theatre Examinations – Bairnsdale
FLASHMOB – Bairnsdale
La Trobe Valley Theatrical Dance Eisteddfod – Most Theatrical Senior Dancer Lara Bolger
Australian Tap Dance Festival – Chloe Wagner
October Events
November Events
Successful auditions – 'CATS'  Melbourne City Youth Ballet Company  – Phoebe Allen and Lara Bolger
December Events
28 End of Year Performance – Bairnsdale. Saturday 2.30pm and 7.30pm – December 8.
Please like us on our Facebook page.
See us on Instragam